Episodes
3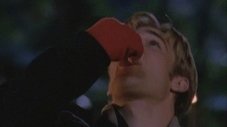 Joey questions Dawson's state of mind when he and Pacey decide to lead their friends to a secret location party hosted by a group infamous for their complete and utter debauchery. Back at home, Jack's ex-girlfriend arrives from Rhode Island nursing a broken heart but is unaware of Jack's coming out last year and Jen's first date with Henry is a Valentine's Day she won't soon forget.
Read More
Joey is chosen to be part of a group of students to paint a school mural, but when hers is defaced before the unveiling, Dawson offers words of encouragement while Pacey takes action and risks suspension when he goes in search of the culprit. Meanwhile, when Andie's PSAT scores rank among the best in the country, she gambles with everything she has worked for and comes clean to Principal Green about the previously stolen test; and Pacey moves in with Deputy Doug when their sister and her kids move back into the Witter house.
Read More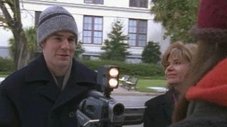 Joey relies on the support of Pacey and A.J. to rally the students in protest against the school superintendent after he forces Principal Green to resign for expelling the student who destroyed Joey's mural. Meanwhile, Dawson and Gail both go back to their respective places in back and in front of the camera to produce a piece about the ongoing school protest which ruffles more than a few feathers of the school board hierarchy.
Read More