Episodes
6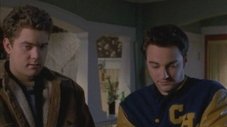 Joey's friends and their families work together to make sure that the opening of Potter's Bed & Breakfast is a success and that she and Bessie don't lose everything they have after Pacey surprises them with a visit from a prestigious travel critic. Throughout the weekend, Jen admits her concerns to Grams about getting close to Henry; Jack considers moving back home after hearing Andie's loving plea; and Dawson tries to understand the connection between his parents even after their divorce.
Read More
Joey is chosen to be part of a group of students to paint a school mural, but when hers is defaced before the unveiling, Dawson offers words of encouragement while Pacey takes action and risks suspension when he goes in search of the culprit. Meanwhile, when Andie's PSAT scores rank among the best in the country, she gambles with everything she has worked for and comes clean to Principal Green about the previously stolen test; and Pacey moves in with Deputy Doug when their sister and her kids move back into the Witter house.
Read More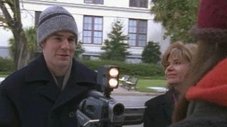 Joey relies on the support of Pacey and A.J. to rally the students in protest against the school superintendent after he forces Principal Green to resign for expelling the student who destroyed Joey's mural. Meanwhile, Dawson and Gail both go back to their respective places in back and in front of the camera to produce a piece about the ongoing school protest which ruffles more than a few feathers of the school board hierarchy.
Read More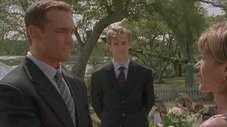 After an emotional day filled with love, tears and wedding vows, Joey ultimately must choose between her love for Dawson and her new feelings for Pacey. Across town, Grams talks about love and regret with Jen, while Jack and Andie make a decision to drive all night so that Jen can see Henry one last time.
Read More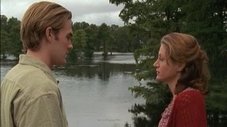 Gail drops a bomb at Dawson saying that she might be pregnant. Joey seeks advice from Jen, now that she has the feeling sexual intimacy with Pacey is approaching. Jen tells her to go to the clinic as prevention. Jack is in an awkward situation when a girl is making moves on him, and he feels pressured to tell her he's gay.
Read More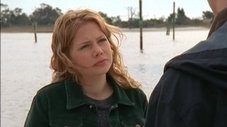 Joey receives some good college news. But while Joey glows, Dawson is forced to face a crushing rejection. Joey's elated mood, however, is tempered by a sobering realization due to the fact her sister runs a B&B she can't afford to pay the fee. ...until Dawson proposes a surprising solution, loaning her the money Mr. Brooks left for him in his will, increasing her guilt for lying to him about sleeping with Pacey.
Meanwhile, Jen and Jack have nothing but options when it comes to college. While Jack's convinced that New York is the place to go, Jen isn't so sure she's ready to return to the Big Apple. A therapy session forces Jen to confront her past.
Read More