Episodes
5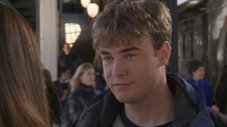 Dawson, Joey, Jack & Andie spend the weekend at a Boston university for an advanced look at college and where Dawson has entered his "Blair Witch" documentary in a student film festival. Elsewhere on campus, due to a clerical error, Joey's weekend guide is not what she expected; Andie's pursuit for an advanced admissions interview, leads her to some inspirational advice from an unlikely source; and Jack takes a risk and explores the local gay community.
Read More
Dawson experiences an identity crisis when Principal Green's daughter Nikki emerges as another aspiring young director, and Joey experiences her own crisis when Dawson won't open up to her about the pain of his parents' divorce. Meanwhile, Jack's first efforts to hit on another guy are rebuffed, Pacey and Andie uncomfortably find themselves sharing the same after school activity, and Jen realizes that she may have passed up the chance at something special with Henry.
Read More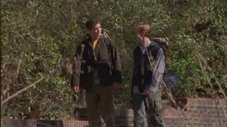 Pacey hopes taking Dawson to their favorite childhood camping spot will help ease the pain when he tells Dawson about his new feelings for Joey. Meanwhile, Joey deals with the emotional fallout from her kiss with Pacey by spending girls' night out with Jen and Andie, but to Jen's surprise they stumble upon a birthday party for Henry that she wasn't invited to.
Read More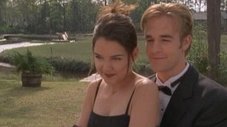 Dawson, Joey and Andie prepare their own unique prom when they learn that the committee has scrutinized Jack's selected date. Dawson, who has invited Joey to be his date, uses the special evening to try to win her back and make Pacey jealous; Andie persuades Pacey to be her escort but her evening ends by consoling him about his love life uncertainties; Jen becomes outraged with Henry when he reveals he is leaving Capeside for the summer; and Gail and Mitch celebrate their new found romance.
Read More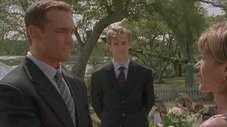 After an emotional day filled with love, tears and wedding vows, Joey ultimately must choose between her love for Dawson and her new feelings for Pacey. Across town, Grams talks about love and regret with Jen, while Jack and Andie make a decision to drive all night so that Jen can see Henry one last time.
Read More