Episodes
5
Joey's ""semi-date"" with Jack prompts a resentful Dawson to join Jen at a bash where he saves her from doing some things she'll regret. Pacey proves his worth when Andie's mom has a psychotic break during their study session. Mitch cannot understand Dawson's views on their divorce.
Read More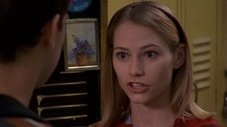 Andie's run for student council lands her on a campaign trail of tears when Abby and Monica began advertising her family situation. Jen helps Dawson take steps to deal with his powerlessness over his parents divorce. Jack shuts out Joey after a family crisis.
Read More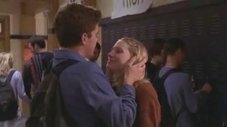 In a compelling two-part episode, the Capeside High School gossip mill kicks into overdrive after Jack bears his soul in a English assignment and is forced to expose his innermost secrets while reading the poem aloud in class, leaving Dawson, Joey, and Andie shaken by the implications of what it all means. Meanwhile, Pacey tries to defend Jack in the face of an adversarial teacher, and Jen finds her latest suitor Ty is full of surprises.
Read More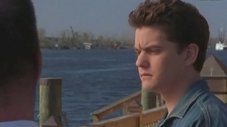 As the WB commercial says... "Children must pay for the sins of their fathers."
Dawson sees Mr. Potter dealing drugs and he is unsure whether or not to tell Joey or leave things looking good. Mr. Witter has to stake out the Ice House because the Capeside police department believes that Mr. Potter is back to his usual tricks. When the gang is studying in the Ice House, one of Mr. Potter's customers lights it on fire, making Mr. Witter more suspicious and Dawson's conflict greater. Gail tells Mitch about her new job offer in Chicago and her discussion to go for it. Pacey becomes depressed and his achievement level decreases, now that Andie is gone, which his father teases him for. Finally Mr. Witter does realize her importance and that he has been a bad father. Jack becomes worried that Jen is suicidal when she doesn't immediately leave the burning Ice House. But later, Grams and Jen reconcile, causing Jen to move back in taking Jack also.
Read More
Dawson is torn about telling Jen the scandalous secret he has about Eve and even more distressed when his mom unexpectedly returns from Philadelphia. Meanwhile, Andie accuses Joey of sabotaging her chance to reunite with Pacey; and Jen shocks the entire town with the entertainment she has hired for the Annual Homecoming Queen Gala and shocks the very shy Henry even more when she asks him to be her escort.
Read More