Episodes
4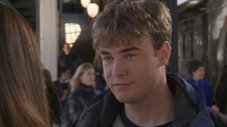 Dawson, Joey, Jack & Andie spend the weekend at a Boston university for an advanced look at college and where Dawson has entered his "Blair Witch" documentary in a student film festival. Elsewhere on campus, due to a clerical error, Joey's weekend guide is not what she expected; Andie's pursuit for an advanced admissions interview, leads her to some inspirational advice from an unlikely source; and Jack takes a risk and explores the local gay community.
Read More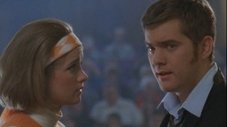 Dawson makes the radical move of dropping out of film class to spend some time re-evaluating his teenage years. Back at Potter's, Joey is torn between attending Pacey's opening night and her date with A.J., who has come to Capeside for the evening. At the play, Andie must take over as director when the faculty director takes ill; and Jen agrees to meet Henry, but she throws him another block by bringing Grams as her date.
Read More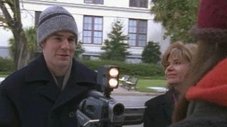 Joey relies on the support of Pacey and A.J. to rally the students in protest against the school superintendent after he forces Principal Green to resign for expelling the student who destroyed Joey's mural. Meanwhile, Dawson and Gail both go back to their respective places in back and in front of the camera to produce a piece about the ongoing school protest which ruffles more than a few feathers of the school board hierarchy.
Read More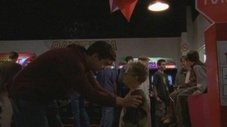 When Joey turns to Pacey for rescuing after she flees Boston halfway through her visit with A.J., the two old friends may finally confront their growing feelings for each other. Meanwhile, to avoid suspension, Pacey becomes a mentor to a young boy and must contend with a little version of himself with a big attitude; and behind Gail's back, Dawson asks Mitch to help with the opening of her new restaurant.
Read More