Episodes
5
Dawson returns from spending the summer in Philadelphia with his mother, and on his way home meets a beautiful young woman who brings trouble to his otherwise ho-hum life. Meanwhile, Joey, who has frozen Dawson out all summer, realizes she is still reeling from their unexpected break-up when she sees him again, but may have found an unexpected new friend for their junior year; Jen gets more than she bargained for when she takes on the fascist head cheerleader; Mitch accepts a new position as Capeside High's varsity football coach; and although Pacey tries to be brave, he has had a lonely summer without Andie.
Read More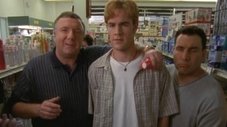 Dawson is recruited by his dad and Principal Green to produce a film for the football pep rally, but the stars of the film end up being Dawson and his lady friend Eve, not the Capeside Minutemen. Meanwhile, Pacey has enlisted Joey for assistance in bringing Andie back to Capeside, but their long-awaited reunion doesn't go exactly as Pacey had intended; and Jack comes to an unexpected understanding with his father who has returned to Capeside to be with Jack and Andie.
Read More
Dawson is stunned when Eve presents him with a sneak peak at the PSAT test and everyone is tempted to cheat including Joey, whose scholarship is dependent on her SAT scores, and Andie, who is desperately fighting for acceptance to Harvard. But when the test is stolen, it's Pacey that Dawson accuses since he sees Pacey slipping back to his old ways. Meanwhile, Jack is insistent that the football team is purposely beating him down because he is gay.
Read More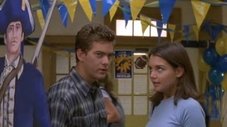 Father and son are at odds when Dawson moves forward with a news piece for his mom's Philadelphia station using Mitch's star player, Jack, as his subject matter even though Mitch is vehemently opposed. Meanwhile, Joey and Pacey find themselves in cahoots when they must pay the price for ditching class; Andie jumps to conclusions and panics about the reasons Principal Green wants to meet with her; and Jen goes to great lengths to remove herself as head cheerleader but is shocked at the end results.
Read More
Dawson asks Mr. Brooks' advice on becoming a director. Joey takes Pacey to a dinner hosted by an exclusive college.
Read More