Overview
Media
Fandom
Share
Episodes
3
Amity Park is thrown into chaos by the town's first mass invasion of ghosts. It's all part of a plan by the Ghost Zone's top Sheriff, Walker, to capture Danny Phantom. As Danny first battles, then befriends, a hulking ghost named Wulf, Walker and his deputies ""overshadow"" most of the people in Danny's inner circle. While eluding attacks from his ghost-fighting parents, Danny defeats Walker and restores calm in the city - but earns the title of ""Public Ghost Enemy #1"" in the process!
Read More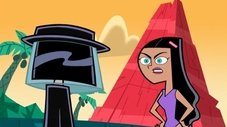 When Paulina witnesses Danny's ghost transformation, he fears the exposure. Imagine his surprise when Paulina swears to keep his secret - then becomes his girlfriend! Life is great for Danny, until he finds out that Paulina has actually been overshadowed by Johnny 13's girlfriend, Kitty, in her plot to make Johnny jealous. Danny reluctantly plays along to protect his own identity, but, when Kitty's welcome wears thin, Danny pleads with Johnny 13 to take her back. When Kitty abandons Paulina's body and goes back to her true love, Paulina resumes her indifference towards Danny Fenton - although she's now madly in love with Danny Phantom!
Read More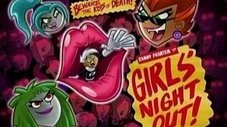 Amity Park is in the midst of a drought, and Mayor Vlad, eager to score points, releases Vortex, the weather ghost, to make it rain. But when Vlad double crosses Vortex, the ghost conjures a storm that threatens to drown the town! As Danny Phantom flies to the rescue, he's zapped by a lightning bolt. When he comes to, he discovers that his emotions are now directly tied to the weather!
Read More