Episodes
4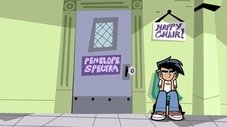 Noticing a change in little bro Danny since the accident in the lab, Jazz mistakes his ghost hunting for depression and signs him up for therapy with Penelope Spectra, not knowing that Spectra is a ghost who feeds off teen misery!
Read More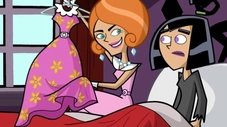 Sam rebels when her overprotective parents forbid her from attending the strange Goth circus that's come to town. Little does she know that the circus performers are ghosts, under the mystical control of the creepy ringmaster named Freakshow, who also uses the ghosts to loot the town. When Danny falls under Freakshow's spell and joins the circus - and the robbery spree - Sam must operate under the radar to destroy Freakshow's magic crystal ball, free Danny and get grounded, big-time.
Read More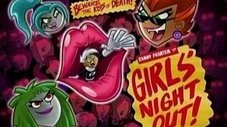 Amity Park is in the midst of a drought, and Mayor Vlad, eager to score points, releases Vortex, the weather ghost, to make it rain. But when Vlad double crosses Vortex, the ghost conjures a storm that threatens to drown the town! As Danny Phantom flies to the rescue, he's zapped by a lightning bolt. When he comes to, he discovers that his emotions are now directly tied to the weather!
Read More
Danny's class goes to a camping trip with Mr. Lancer and Ms. Teslaff to an abandoned place which is seemingly haunted. Soon reports of monster sightings and missing students have the whole camp shook up. Monsters start showing up and disrupting the camping trip. To Danny's surprise, these monsters are ghosts working for Walker, on the hunt for Wulf. Now Danny must save his old friend and his class from Walker!
Read More