Episodes
4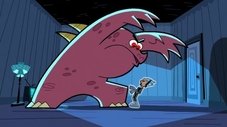 Danny fears he's going to cause his parents' break-up when he knocks Jack's anniversary gift into the Ghost Zone. Desperate to retrieve it, he dives into a ghostly dimension where he runs afoul of Walker, the ghost warden of a ghost jail, and is thrown into prison with every ghost he's ever caught.
Read More
Amity Park is thrown into chaos by the town's first mass invasion of ghosts. It's all part of a plan by the Ghost Zone's top Sheriff, Walker, to capture Danny Phantom. As Danny first battles, then befriends, a hulking ghost named Wulf, Walker and his deputies ""overshadow"" most of the people in Danny's inner circle. While eluding attacks from his ghost-fighting parents, Danny defeats Walker and restores calm in the city - but earns the title of ""Public Ghost Enemy #1"" in the process!
Read More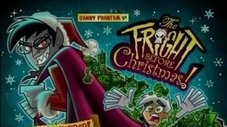 Danny Fenton hates Christmas. When he accidentally destroys the only copy of a ghostly Christmas story, the book's author, Ghost Writer, makes Danny hate the holiday even more by turning him into the main character of a brand new Yuletide tale. Danny is now trapped in a scenario where everyone talks in rhyme! With his magical Quantum Keyboard, Ghost Writer creates a series of catastrophes that threaten to ruin Christmas for all of Amity Park and pins the blame on Danny. When Danny goes into the Ghost Zone to confront Ghost Writer, he is surprised to find his old ghostly enemies in a giving mood. Danny enlists them to help him defeat Ghost Writer and restore the spirit of Christmas to Amity Park and, perhaps, to his own heart.
Read More
Danny's class goes to a camping trip with Mr. Lancer and Ms. Teslaff to an abandoned place which is seemingly haunted. Soon reports of monster sightings and missing students have the whole camp shook up. Monsters start showing up and disrupting the camping trip. To Danny's surprise, these monsters are ghosts working for Walker, on the hunt for Wulf. Now Danny must save his old friend and his class from Walker!
Read More