Kent McCord
as Commander Scott Keller
Episodes
5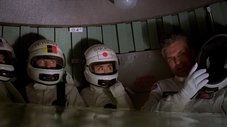 The first manned mission to Mars returns home to Earth, led by Commander Scott Keller, an old friend of Bridger's. However, a malfunction during re-entry plunges the capsule into the ocean where a corrupt general from a foreign confederation races to recover the astronauts before the seaQuest can.
Read More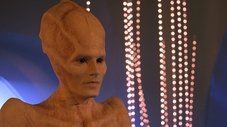 The seaQuest makes the biggest discovery in Human history when they discover an alien starship entombed in an undersea rock face; trapped there for over a million years. When an away team goes inside the ship, they find that they might not be the only thing aboard it.
Read More
Extra-terrestrials that are searching for the beginnings of intelligent life are welcomed aboard seaQuest, only to be taken captive by a general determined to have their advanced technological secrets.
Read More
A blind astrophysicist and a NASA commander team up with the crew to battle a hostile alien, hidden in a fallen comet that seaQuest was attempting to recover.
Read More
The seaQuest is captured by an alien spacecraft and taken to Hyperion, a completely aquatic planet. The crew is then drawn into the civil war between the KrayTaks and the Hyperion resistance.
Read More