Episodes
6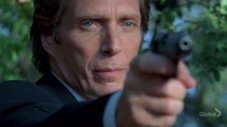 Michael, Sucre, T-Bag and C-Note claim the hidden treasure.An anxious Lincoln risks everything to get to LJ. LJ grows wary about the easy getaway. Kellerman rethinks where his loyalties lie after Sara gets to The Company's hit list. Mahone results to deadly force to get the truth out of Tweener.
Read More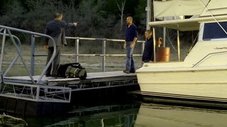 Michael tries to save his brother and himself from the unstoppable Mahone. Kellerman's testimony at Sarah's trial proves different from what was expected, could this be the end for Sarah? Sucre puts everything on the line to save his Maricruz. Just like old times, T-Bag and Bellick are at it again but this time there will be a winner.
Read More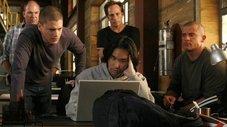 "Breaking & Entering" is the 59th episode of the American television series Prison Break and was shown together with the first episode of its fourth season as a two-hour episode with "Scylla". It was broadcast on September 1, 2008 in the United States on the Fox Network.
Read More