Episodes
3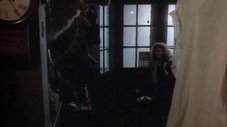 In the opening segment (to be repeated throughout the first two years), we see Lewis Vendredi try to recover the cursed antiques, and end up condemned to hell. Distant cousins Ryan Dallion and Micki Foster find out they have inherited an antique shop from Uncle Lewis. Micki wants to simply sell off the place, and Ryan reluctantly agrees. They sell off the antiques in the store, but then are greeted by Jack Marshak, Vendredi's partner and procurer. They find out about Vendredi's deal with the devil, and realize that some of the antiques they sold were also cursed. The first antique they recover, a toy doll, comes to life and kills for its owner, a young girl. They recover the doll, and vow to recover the other antiques as well.
Read More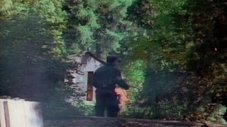 A gardener's assistant gets hold of a cursed mulcher. The more wealthy and valuable the person you feed into it, the more money that comes out. The trio manage to feed the assistant into the mulcher, and nothing comes out. Meanwhile, Micki's fiancee Lloyd tries to convince her to give up the antique business, but at the end she declines, feeling obliged to continue recovering the cursed antiques.
Read More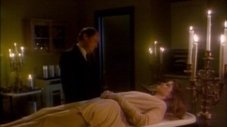 A lonely, somewhat twisted mortician stumbles upon the cursed properties of an antique embalmers' aspirator. He can use it to kill one person, to resurrect another without memory. He kills someone with it and then uses it to resurrect a young woman he has fallen in love with. Unfortunately, the woman's husband begins to suspect, and the resurrected woman starts to remember her past life. Ultimately the mortician is killed after he starts a fire, and the women decide to remain in the fire and die again, leaving the trio to recover the indestructible antique from the ashes.
Read More