Episodes
3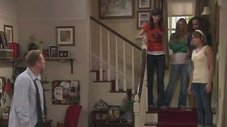 As school starts up again, Dave is excited that the kids will be out of the house until he and Vicki realize that all of them have their own agendas. Mike questions his current romantic relationship, which upsets Dave because the girl involved is the daughter of Dave's new best friend. But when Dave meddles in Mike's life for the sake of his "man-crush" on the girl's father, he does unexpected damage. Meanwhile, Hillary changes her study habits after catching a glimpse of her future, and Larry reinvents himself for the new school year.
Read More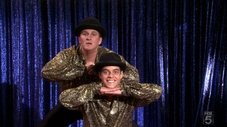 When Kenny moves into the Gold's house, Vicky sets out to re-decorate the basement for him, however, her ideas don't meet Kenny's standards, and Larry, Hillary, and Mike try to get him to stop showing them up by doing all the chores and laughing at Dave's bad jokes. Meanwhile, Dave uses Kenny's moving in to his advantage and tells everyone at work he's taken in an "orphaned gay kid" so that he'll look like a good guy and hopefully get the newly-vacant, larger office.
Read More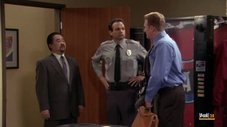 Due to cutbacks at work, Dave and his two co-workers quit their jobs and start their own business. Meanwhile, Hillary decides to join the Army after not receiving any college acceptance letters, and Larry refuses to get his driver's license.
Read More