Episodes
2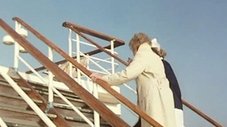 William Botibol, an American passenger on a British cruise ship, is anxious to win the rich sweepstake for predicting the distance the ship will travel in twenty-four hours - and William realizes that if the captain were to need to go back to pick up a man overboard, then his own ticket should win. So long as someone sees him go over the side, there can be no real problem...
Read More
Expand
William Botibol is a pathetic failure whose life-long ambition is to conduct an orchestra. He fills his lonely life with music, pretending to be a great composer and conductor.
Then Botibol meets a young lady who shares in his fantasy - but why is she really putting herself out for him?
Read More
Expand