Episodes
4
Wiegel steaks out her own house by putting her dead stuffed cat on her own lawn. Her plan is to catch the kids who keep coming into her yard and playing pranks.
Jones dies and the cast watches his tape that he made just in case he did die. The tape after revealing things about everyone tells them how Jones would want them all to drink 10 shots for him.
Clementine Johnson goes to a vandalism call and finds gothic teenagers. She talks to them and tells them how there is no Satan.
Read More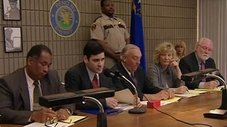 Jones and Garcia are accused of Milkshake Man's death, which makes the District Attorney investigate the sheriff's department.
Read More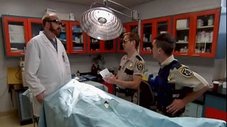 After Sheriff Chechekevitch is killed in the line of duty, the deputies swear vengeance.
Read More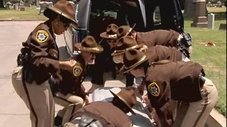 The deputies continue investigating the murder of Sheriff Chechekevitch at his funeral.
Read More