Episodes
4
It's Garcia's 15 year anniversary on the force and the guys end up taking him to a strip club to celebrate Reno style.
Read More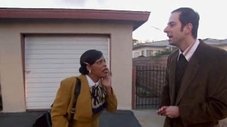 The deputies enjoy their new lives in the private sector, but a specter from their past continues to haunt them. And call them.
Read More
Raineesha and Jim attempt to get a convicted serial killer to tell them the location of his victims' burials.
Read More
Jim holds a murder-mystery dinner. The guest list includes his ex-wife, her ex-fiancé, and her new fiancé.
Read More