Episodes
4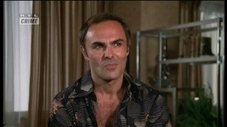 A well-known priest, who is running a crusade against pornography, is found dead in the room of a prostitute. She insists that he had a heart attack while she was 'with' him. Monahan cannot believe that Father Terrell would have betrayed his principles and wants Quincy to look very closely when he autopsies the body. Quincy finds some discrepancies and wants to do a more detailed investigation, starting with Carlo Dicassa, noted pornographer and enemy of the father.
Read More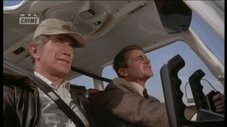 Two old Korean war buddies of Quincy's, Charlie and Max, have an accident in one of the planes owned by their company. Although the most badly injured of the two should have survived for some reason he dies in hospital. The police think that Charlie could have killed his partner because of another, bigger, company wanting to buy up theirs and Quincy sets out to prove that he would not have done such a thing to his best friend and partner.
Read More
Polly Carmody, a young 9 year old girl, is murdered and found in a refuse bin. The police quickly pick up a suspect but Lt. Alex Markasian thinks that he doesn't fit the profile of a child murderer. He is much more interested in the fact that the 'father' of Polly is in fact her stepfather, and has only been in the house for a couple of months. When the arrested suspects blood type doesn't match the blood found on the victioms clothing Donald Thompson, the stepfather, becomes an even more likely suspect. This is made even more likely when Alex and Quincy discover some disturbing things in Thompsons' background.
Read More
When a young mother suffers from a nerve disease, Quincy fights the drug companies and the government to get her the medication she needs.
Read More