Episodes
4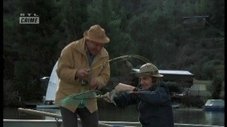 Quincy and Danny go on a fishing holiday to the beautiful lakeside town of Paradise, free from their troubles of restaurant managing and Dr. Asten. Almost as soon as they have started fishing a young woman pulls her boat alongside them and thanks Quincy for coming to investigate her mother's murder! Quincy has no idea what she is on about but is affected by her pleading and agrees to look into it.
Read More
An ailing woman's accidental death outrages Quincy when he discovers that she had been seeing a holistic doctor and had been treated with natural medicines rather than scientific ones. His opinion about the doctor responsible though is affected by his liking for her and it gives him something to think about.
Read More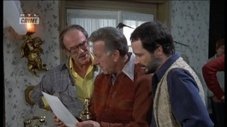 Quincy is hired as a technical director for a movie that is recreating a famous homicide case. Watching the murder scene being filmed convinces him that the real murderer is still loose and that the woman in jail for the crime was innocent. He sets out to find the truth but is hampered by the reluctance of the woman convicted to get involved. She only has a few months now until her parole hearing and if she is still trying to prove her innocence she has no chance of getting out if Quincy fails to find the real killer.
Read More
An old lady is shot and killed by a burglar in her own home. When he arrives Quincy recognizes her as being one half of a couple of entertainers he saw in his youth. He remembers reading about their brilliance and wonders what happened to her old partner, Morris Perlmutter. He tries to find as much evidence as he can and then decides that he is going to find Morris. Meanwhile Morris is trying to get his big break in TV with the part of an old man in a play that is going to be broadcast live.
Read More