Episodes
3
Asten's wife Melissa picks up a young boy wandering at the side of the road at night. Soon afterwards they are involved in an automobile accident. Quincy is told, Asten is out of town, and he goes and visits Melissa, and the boy. As soon as he sees Joey's bruises he knows that they are not new ones caused by the crash, they are older and look like being beaten caused them. He looks at the x-rays taken of the boy and they confirm his opinion that the boy is being abused, probably at the hands of his parents.
Read More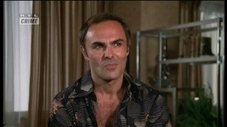 A well-known priest, who is running a crusade against pornography, is found dead in the room of a prostitute. She insists that he had a heart attack while she was 'with' him. Monahan cannot believe that Father Terrell would have betrayed his principles and wants Quincy to look very closely when he autopsies the body. Quincy finds some discrepancies and wants to do a more detailed investigation, starting with Carlo Dicassa, noted pornographer and enemy of the father.
Read More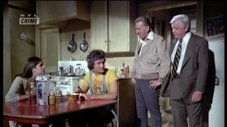 At 4 am one morning Quincy is awoken by the arrival of a man at his boat. He is in a very bad shape and he dies before Quincy can do anything to save him. He takes him to the morgue and does an autopsy on him.
The next morning Quincy is surprised to find that his results and slides have not turned up. When he goes to find out why he finds out that they are not all that is missing, so is the body! Without any proof of a body everyone thinks that he must have been mistaken, especially when Monaghan visits the man's workplace and finds him there!
Read More