Overview
A series of six outrageous one-hour specials showcasing the groundbreaking comedians.
Featured Crew
Last Season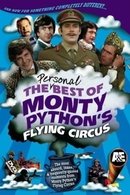 2006 | 6 Episodes
Each episode includes members of the original Monty Python troupe performing in favorite clips from their unorthodox television series repurposed with exclusive new material. Each of the five living Pythons — John Cleese, Terry Gilliam, Eric Idle, Terry Jones and Michael Palin — produced and wrote his own episode, and collaborated to create the sixth special in honor of deceased member Graham Chapman.
No videos, backdrops or posters have been added to Monty Python's Personal Best.
Content Score
We're so close, yet so far.