Episodes
3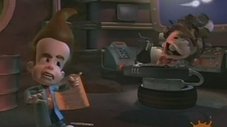 When Timmy Turner wishes he was in the greatest lab in the universe, he winds up in Jimmy Neutron's secret laboratory, and Jimmy is teleported to Dimmsdale. Jimmy happened to be giving Goddard an upgrade at the time, which Timmy interrupts, installing a violent video game into the dog's programming instead. Meanwhile, Jimmy inadvertently provides the means for Mr. Crocker to take over Fairy World. Invention: Jiffy Tuner, ""Fudge-Head Suit"" (as Cosmo called it).
Read More
Flippy Hugh wants to become a ventriloquist, so Jimmy decides to give him a hand. But his modifications may cause a big problem for his father....
Read More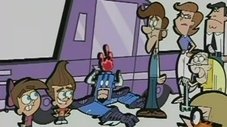 In this special, Jimmy and Timmy become friends and they create a super villain with the help of Cosmo and Wanda! When things are outta control, the duo must join forces to wack him off, can they do it?
Inventions: Wormhole Portal, Porta-portal, Shirley
Read More