Episodes
5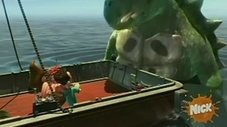 Monster Hunt Jimmy, Sheen, Carl and Captain Betty set out on a mission to capture the lake monster that has haunted Lake Retroville for at least six months. Inventions: Sonar Scanner, Demutation Pellet.
Read More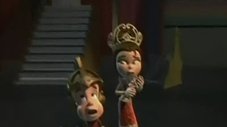 Send In The Clones When Jimmy's chores get in the way of him enjoying rare ice crystals from outer space, he hurriedly creates clones of himself. These clones, however, represent different parts of Jimmy's personality. What will happen when the clones are let loose in Retroville? Inventions: The six clones from Jimmy's Telepods - Positive Jimmy, Negative Jimmy, Romantic Jimmy, Funny Jimmy, Macho Jimmy, and Evil Jimmy
Read More
The Feud Jimmy and Carl's dads are fighting and forbid their sons from speaking to one another, so Jimmy and Carl must find a way to end the feud and save their friendship. Inventions: Holographic Star Toad (game), flashlight-like laser, Chloro-Plastic Crabgrass (Perpetual Motion Gyro-Top and Non-Sucking Hydraulic Loopy Straw).
Read More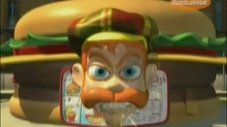 Jimmy, Sheen and Carl travel to the Moon to help Jimmy's robotic brother Brobot rescue his parents from The Junkman, an evil space scoundrel.
Read More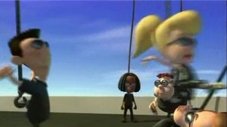 The gang enters a script-writing competition, where the winning script will get turned into a movie! The director, Quentin Smithee, chooses Jimmy, Cindy, Libby, Sheen, and Carl (much to Hugh's disappointment) to star in Jimmy's movie, which will be shot entirely in Retroville. During the filming, however, dangerous on-set ""accidents"" start to happen, and the rest of the kids start to doubt starry-eyed Jimmy and inexperienced Smithee.
Read More