Episodes
3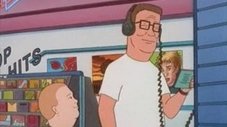 Hank likes the clean-cut music of the boy-band 4Skore, but when he takes Bobby to a 4Skore concert, he is shocked to find that the band does suggestive dance moves that Bobby imitates with his new girlfriend, Jordan. His reaction brings a complaint from Jordan's parents, a "progressive" couple who are allowing their daughter to have a coed slumber party. Despite Hank's refusal, Bobby wants to go. Meanwhile, Nancy and Minh rank the sexiness of the men in the neighborhood, and Peggy is mortified when Hank is tied with Bill for last place.
Read More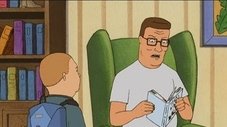 After reviewing Bobby's History textbook, Hank discovers that the story of the Alamo has been replaced. Hank teams up with Bruce Tuttle, an aspiring writer-director, to stage a re-enactment of the Battle of the Alamo, but Bruce creates a revisionist version of the story. Meanwhile, Peggy tries to use Flat Stanley to teach safety rules to children.
Read More
Connie is turned down for admission to a prestigious summer school because it already has too many Asian kids. Realizing that working hard and overachieving will never help them get ahead in life, Kahn and Minh decide to give up and live like beer-drinking, El Camino-driving rednecks.
Read More