Episodes
3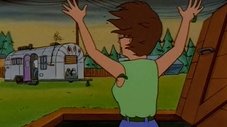 When Hank discovers that the trailer Luanne grew up in is still available, he wants Luanne to move out of the house and back into the trailer. Hank and Peggy have a fight where Peggy accuses Hank of being cold and repressed, and Hank sort of tells Peggy to go to hell. After Peggy goes with Luanne to help her move, Hank learns that a tornado is heading for the trailer park. It's up to him to save his wife and niece, and to prove that he's not so repressed after all.
Read More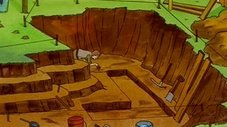 After Hank finds a couple of Native American artifacts in his yard, a snobbish archaeology professor from Arlen University gets Peggy's permission to dig there. Peggy is fascinated by the professor's sophistication and knowledge, and Hank becomes jealous.
Read More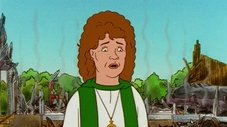 Arlen's new minister is a woman, which everyone except Cotton seems to accept. When Bobby eats all of a Midwestern fish dish prepared by the minister, it somehow leads to him accidentally burning down the church. Everyone assumes that Cotton did it, and he is arrested for a hate crime.
Read More