Episodes
6
Jerry, Kate and Nick go to a party thrown by Caroline Winters, a wealthy woman who is going through a divorce and whom Jerry wants as a client. Kate meets her son and ends up representing him on another matter but he is also interested in her more than just professionally. Victoria drags Kate to a pole-dancing class apparently as payback for Kate setting her up on a bad date. While there, Kate runs into Kevin and sets him up with Victoria. Vitoria stands up her date (not sure if it is Kevin or a different one) because her ex is back in town. (Source: SpoilerFix.com)
Read More
From SpoilerFix.com
Kate and Nick attend Colin and Missy's wedding. At the reception, Colin reveals to everyone an incriminating photo of Missy naked in bed with his best man, Randy. After meeting with Kate, Nick and Jerry about the divorce, Colin, who knew about Missy's affair for months and used the wedding as a form of closure, asks Kate for her matchmaking services and Nick to let him stay with him. Adam is staying with Michael and they discuss how Lauren helped screw things up between Kate and Michael. Kate meets Hailey, who always dates men who marry the woman they date after her. She agrees to let Kate talk to her ex-boyfriends in hopes of finding out what happened and she learns Hailey, being a stylist, is always trying to change men. Victoria takes Kate out to a club where Kate meets a cute guy and gets totally drunk only to discover at the end of the night that his name is also Michael and she bolts. Kate fixes up Hailey and Colin and she immediately starts trying to change h
Read More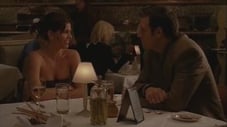 Spoilers courtesy of SpoilerFix.com:
Lauren brings Kate up on malpractice charges based on allegations she engaged in an inappropriate relationship with Adam during the trial. Kate is defending Stu Scott, whose wife is accusing of sleeping around and rendering their pre-nuptial agreement null and void. Kate's dad Jerry begins courting a spoiled friend of Kate. Can you guess whom?
Read More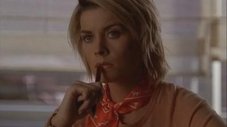 Courtesy of SpoilerFix.com
Kate represents Karen Barre who's husband Roy disappeared five years ago leaving her alone with a mortgage and newborn child. Roy, who now goes by the name of Bob, claims he has had amnesia for the past five years. Kate continues to fight Lauren's lawsuit who now claims to be pregnant with Adam's child. Lauren then claims that if Adam is not the father, then it could only be Michael insinuating something happened between them at Laguna.
Read More
Courtesy of SpoilerFix.com
Kate dreams that she is making love with Adam and then, Michael. Why is she having such dreams? Kate is named one of the L.A. Weekly's top three matchmakers in the city. The others are: Risa Barbeko, 50s, and Daphne, late-20s. All three are gathered for an interview. Daphne and Kate agree to play matchmaker for one another. At a restaurant, Kate notices Michael with a date, Paulette. She tries to slip out unnoticed but ends up smashing into a waiter, making Michael notice her. The next day, Michael leaves Kate a message on her office voicemail asking her to call him back. Kate is set on a date with a whisperer named Peter. She goes on another blind date with Danny, a man who asks for a time out during the date in order to get feedback on how it's going so far by Kate. Kate, Nick, and Jerry meet with a new client named Melanie who wants to sue the boyfriend who recently broke up with her. She wants to sue him because she wasted seven years of her life in the h
Read More
Kate Fox is hired by Rashmi, a young Indian woman, to find her a viable suitor so that she can avoid having to marry Sanjay, the man to whom she has been promised to by her parents since the age of six. Kate makes a valiant effort despite the interference of the overbearing Indian matchmaker and the challenge that any suitor must be deemed astrologically compatible, but Rashmi ultimately resigns herself to the arrangement. However, on their wedding day, the perfect candidate presents himself and Kate can't help but intervene. Meanwhile, Kate and Nick begin the divorce proceedings for Lauren, Michael's ex, only to be blind sided in court with evidence that Lauren's unrequited feelings for Michael may have been behind the break-up.
Read More