Episodes
5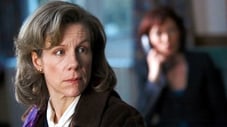 While Tony Blair faces a TV grilling by a group of anti-war women, one of the government's senior lawyers faces a personal crisis and plans her resignation.
Read More
There are just 9 days left until the invasion begins and in the hills of Northern Iraq a coalition of religious and political leaders meet to discuss how they will run the country in the aftermath of war.
Read More
It's the final countdown - 3 days to war. UN diplomacy has died, but on the ground in Iraq the weapons inspectors continue their fruitless search. A day of chaos and fear ends with a shocking bit of news which brings home the reality of war for everyone.
Read More
It's 24 hours until war begins. Colonel Tim Collins, the charismatic commander of the Royal Irish Regiment stationed on the Kuwait/Iraq border. The politicians and diplomats have failed, now it's down to the soldiers. Collins rallies his troops with a speech that comes to be celebrated round the world for its ferocity and humanity. But how will it affect his soldiers? And how will Collins deal with the unrest and fear within his own regiment?
Read More