Episodes
6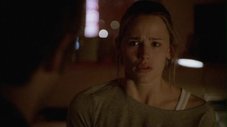 Sydney tries to piece together the last two years of her life and discovers the fates of her friends and family. She confronts Vaughn about his marriage and learns the shocking fates of Jack and Sloane. Meanwhile, she is granted temporary CIA clearance on a case that may help her regain her memory.
Read More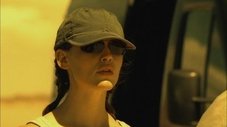 Sydney's search for her past leads to a jailed Sark, but their Q&A is cut short when he becomes the ransom for a pair of abducted CIA scientists, whose kidnappers may be tied to the murder of his father. Jack contacts an old friend of sorts for info on Sloane's new world-peace project, and Vaughn makes a decision about his future as an operative.
Read More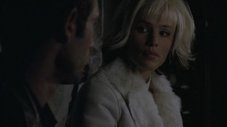 Sydney's emotions are turned inside-out when she comes face-to-face with Allison, Francie's doppelgänger, who was presumed dead but is now a key figure in The Covenant. Meanwhile Lauren's search for Lazarey's murderer leads her closer to discovering a connection to Sydney, and Sydney begrudgingly is assigned as Sloane's CIA handler.
Read More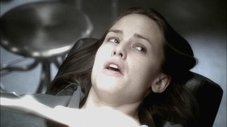 When Sydney is taken into custody by the NSC, Jack and Vaughn have no choice but to ally themselves with Sloane to rescue her. But with only hours to spare before she is forced to undergo a radical surgery to recover her memories, they must put togther an extraction team, headed by freelance operative Brill (Richard Roundtree, "Shaft"). Meanwhile, Lauren faces an impossible choice -- side with the NSC, who she wants to believe is doing the right thing, or with her husband.
Read More
After making a shocking discovery in the desert, Sydney agrees to submit to an experimental procedure conducted by an eccentric doctor, designed to retrieve her lost memories. But while Jack and Vaughn look on, Sydney's mind proves surprisingly resistant to letting her remember her missing time -- and the process of recovering it could end up killing her. Meanwhile, Lauren makes a great sacrifice in order to make her alibi believable to Lindsey after breaking Sydney out of NSC custody, and Sloane finds himself boxed in by an unlikely enemy -- one who wants to see Sydney Bristow eliminated permanently
Read More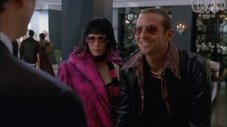 The identity of the mysterious "St. Aidan" forces Sydney to pull a stunned Will out of witness protection. But the pursuit sends the two old friends on a collision course with Allison -- the woman who ruined both their lives. Meanwhile, a zealous Lindsey arrests Jack and Vaughn as conspirators in Sydney's escape from NSC custody, Sloane, still under pressure from Lindsey, puts a plan in motion to eliminate Sydney, and Dr. Brezzel has an unpleasant run-in with Sark.
Read More