Episodes
5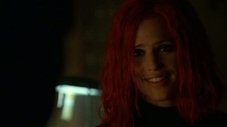 Sydney Bristow discovers that her job as an agent for SD-6, a top-secret division of the CIA, holds some deadly secrets that threaten the security of the free world. In spite of being warned against it, Sydney reveals her secret to her fiancé, Danny, who later on is murdered. Sydney finds that her father, Jack, is also SD-6 and that the group is not part of the CIA, but actually an enemy of the United States. Sydney seeks the aid of the real CIA and is enlisted as a double agent under the command of operations officer Vaughn. Her mission now is to complete her cases at SD-6 while reporting her findings back to the CIA. But when Sydney finds out that her father is also affiliated with the CIA, she begins to question where his true allegiances really lie.
Read More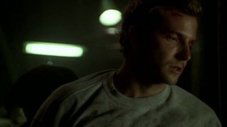 In order to save Will's life, Sydney and Vaughn must destroy a familiar looking Rambaldi device, while Jack makes a risky deal with Khasinau's representative, Mr. Sark. Meanwhile, the CIA believes that one of their own is a mole for "The Man"; the Alliance comes to a decision regarding the fate of Emily Sloane; Dixon's suspicions about Sydney intensify; and Sydney finds herself face-to-face with "The Man."
Read More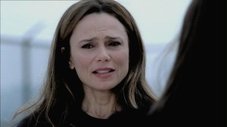 Jack meets Alliance counterintelligence head Ariana Kane, who is sent in to investigate Emily's disappearance and to discover who is trying to blackmail Sloane. Meanwhile, Marshall is sent on his first mission with Sydney as his partner. Vaughn schedules Will to take a CIA psych test. Francie gets suspicious over Sydney and Will's secretive behavior.
Read More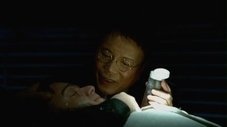 After completing his first mission with Sydney, Marshall's life is placed in mortal danger. Meanwhile, Ariana Kane suspects Jack as being the prime suspect in the disappearance of Sloane's wife. Vaughn learns the truth about Jack's involvement in the murder of CIA agent Haladki and Sydney confides in Francie about her feelings for a fellow co-worker.
Read More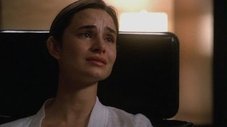 With the aid of Katya Derevko and CIA imprisoned security systems designer Toni Cummings, Sydney and Vaughn attempt to track down Sloane and Nadia. But Lauren and Sark are also in hot pursuit of them in order to uncover the secrets of Rambaldi. Meanwhile, Vaughn's obsession with tracking down Lauren is beginning to consume him, Sydney and Vaughn turn the tables on an old foe, and Katya expresses her attraction to Jack.
Read More