Episodes
7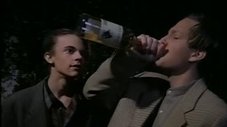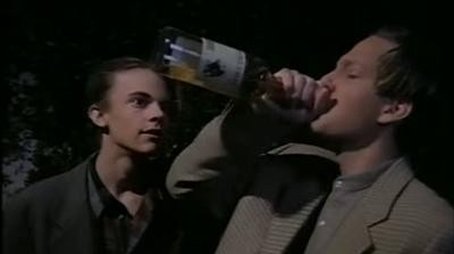 Rush dumps Ryan and Austin off on Steve on the same day that he is hosting a fraternity party. He doesn't keep a close eye on the boys, and they drink everything in sight. Ryan becomes very ill and Greg (Kelly's med student date) diagnoses him with alcohol poisoning. He has to be rushed to the hospital, and his father blames Steve. Kelly invites Tara to stay with her after she finishes her stint in rehab. Tara becomes enraged when Kelly dates Greg, as she wants all of Kelly's attention. Colin's lawyer recommends that he plead guilty in exchange for a short sentence at a minimum security facility. Valerie persuades him to take the deal. Val goads Colin into attending Steve's party, but bristles when he shares a tender moment with Kelly. Donna and David videotape the party for a late-night campus program called C.U. Later.
Read More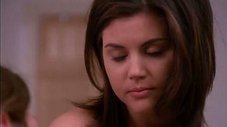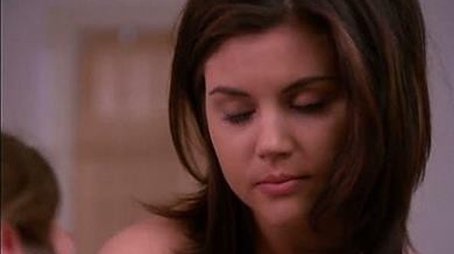 Brandon and Tracy visit Jim in Hong Kong; Cindy is in London helping Brenda cope with mononucleosis. Jim realizes that Brandon still has feelings for Kelly, but Brandon claims that he is not stringing Tracy along. Clare and Steve encourage Kelly to go out instead of moping around the apartment. She gets drunk, flirts with a stranger, and freaks out when she momentarily loses her ring. Steve convinces Kelly to put the ring away. Felice and Donna argue about the proper approach to Dr. Martin's treatment; Felice wants to put him in a rehab center, while Donna insists that he would be better off at home. Valerie breaks her deal with Alan after he has Rob escort a new actress to a party at the After Dark. Rob is angry with Val for accepting money from Alan, but later asks her to become his manager.
Music: ""Brian Wilson,"" ""Life in a Nutshell"" and ""The Old Apartment,"" performed by Barenaked Ladies
Read More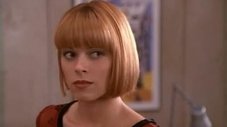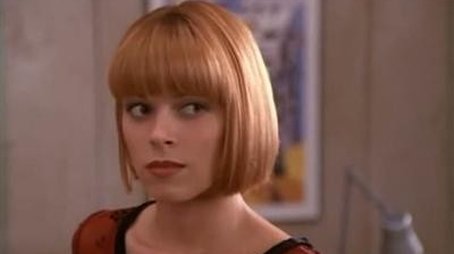 Kelly considers filing sexual harassment charges against Monahan, but does not want to interfere with a fundraiser for the clinic. Monahan makes a pass at her during the event; Kelly talks with a supervisor, who warns that reporting him could cause future employers to label her a troublemaker. Brandon goes to Emma's apartment to pick up a column, and has sex with her. Wracked with guilt, he goes overboard trying to prove himself to Kelly. After Ben's parents reject his Christmas peace offering, he tells David that he plans to move in with an aunt and uncle. David realizes that he is lying and returns to stop him from slashing his wrists. He takes Ben back to the Walsh house, where Valerie convinces him not to give up on life. Ben's parents ask him to come home, and his father vows to try his best to accept him. Val and David realize how much they mean to each other. Noah upsets Donna by pushing her away during the holidays. Steve and a Santa-suit clad Nat help restore Zach's Christmas
Read More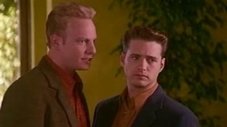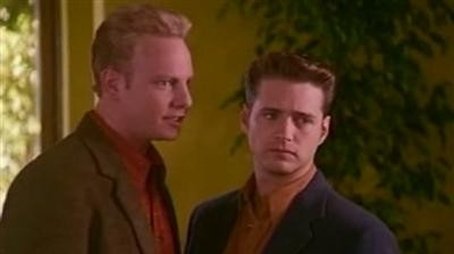 David angers Valerie by moving out of her room and into Carly's old house. She apologizes for her behavior and arranges for a record company executive to watch Jasper's Law perform at the club. The group receives a new record deal, thanks in large part to David's song. Valerie believes that the song is about her, and is hurt to learn that David wrote it for Donna. Donna's grandmother must undergo surgery for an aneurysm. Donna introduces Noah to Mrs. Martin, but she still feels that David is Donna's soulmate. She requests a visit from David and asks him to look out for Donna. Mrs. Martin suffers heart problems after the surgery and soon dies. Val discourages David from attending the funeral, while Noah asks him to spend time with Donna because of their history. Donna and David share a kiss, but decide to remain friends. Kelly meets an ex-convict, who was sentenced to prison at age seventeen for murdering his mother's abusive boyfriend. She asks Brandon to write a story about the man to
Read More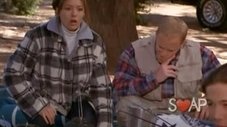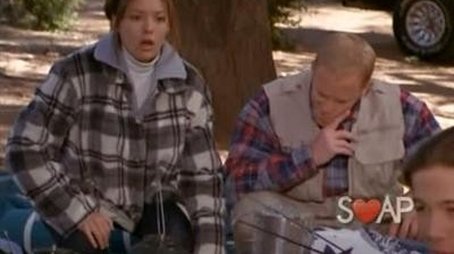 Lauren suffers a reaction to her medication. She learns that she will die if she continues to take her medication; without the pills, her schizophrenia will resurface. Lauren prepares to return to the institution, but Matt proposes that they illegally obtain more pills and spend their remaining weeks together on a second honeymoon. Kelly stops sulking about Matt long enough to buy Dylan a classic car to lift his spirits. Gina becomes extremely jealous. Donna breaks up with Noah after he confesses to sleeping with Gina. Gina later reveals that they did not have sex. Donna insults her and refuses to forgive Noah. She co-hosts David's radio show for a night and reminisces about the good times. David shows up on Donna's doorstep, and they share a passionate kiss. Steve and Janet take a pair of troubled teens on a camping trip. While trying to counsel the bickering kids, Steve and Janet end up seeking romantic advice. Janet accidentally lets her feelings for Steve slip out. They spend the n
Read More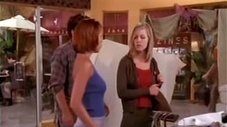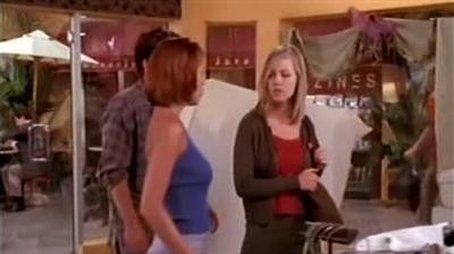 Joe dies of gunshot wounds. Kelly is arrested and held overnight until the shooting is ruled a justifiable homicide. The police consider charging her with possession of an unlicensed firearm, but Matt appeals to the department's sense of decency. David asks Dylan to move out. Dylan takes up residence at a hotel, and Gina joins him after Donna boots her out for talking to reporters about Kelly. Wayne annoys Donna with his cavalier attitude, particularly when he fails to show sensitivity toward Kelly. She realizes that they do not have a future together. Noah ignores Donna and fools around with one of his employees. Janet's erratic behavior confuses Steve. She secretly applies for a job with another newspaper, and tells Steve that she isn't sure if their relationship will work out. Janet confesses to Kelly that she is four months pregnant.
Read More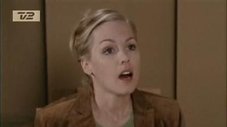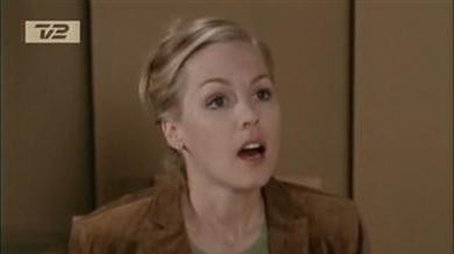 Kelly grows suspicious of Matt's distant behavior. She seeks answers from Dylan, who denies that anything unusual happened during their dirt biking weekend. Matt admits to drinking spiked punch. After witnessing Kelly's indignant reaction, he decides not to tell her about his one-night stand. Kelly insists that Matt is still hiding something from her. She later apologizes for failing to trust him. Camille tries to convince Donna to sell her clothing online. Although Donna doesn't support the idea, Camille seeks out Dylan as an investor. Even after Donna agrees to the proposal, David fumes at Camille for going behind her back. He also expresses discontent at the amount of time she is spending with Dylan. Donna agrees to a date with the web page designer. Steve and Janet fear that her parents' dog is to blame for the death of their snooty neighbors' pet rabbit. Steve concocts a scheme to keep the couple from discovering the truth. Ellen objects to Noah's efforts to help her establish a n
Read More