Adam West
as Mayor Grange (voice)
Episodes
6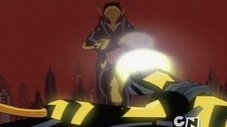 Batman meets Firefly, a man who dresses in a heavily-armoured fly ensemble and has a turbo-enhanced jet pack. Firefly breaks into numerous Gotham companies, destroying their technology, and takes to the skies when Batman arrives. As the Bat finds out, he's no easy foe to bring down. Meanwhile, Bruce meets up with Mayor Grange, who tells him that he's going to have to give his father's charity work to GothCorp instead of Wayne Enterprises due to his lifestyle.
Read More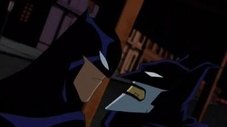 The Joker decides to take on the role of ""Batman"" and doses Bruce with Joker venom to create an arch-rival of his own.
Read More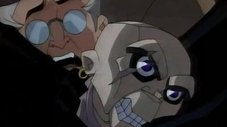 After his most recent crime spree, Arnold Wesker is taken to Arkham and apparently ""cured"" by Dr. Hugo Strange. A new career as a children's entertainer lies before Wesker ... but can he escape the shadow of Scarface?
Read More
Inspired by the Batman/Batgirl partnership, the Joker decides to recruit his own sidekick and gain a partner in crime.
Read More