Episodes
5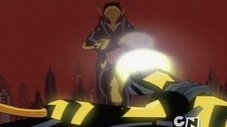 Batman meets Firefly, a man who dresses in a heavily-armoured fly ensemble and has a turbo-enhanced jet pack. Firefly breaks into numerous Gotham companies, destroying their technology, and takes to the skies when Batman arrives. As the Bat finds out, he's no easy foe to bring down. Meanwhile, Bruce meets up with Mayor Grange, who tells him that he's going to have to give his father's charity work to GothCorp instead of Wayne Enterprises due to his lifestyle.
Read More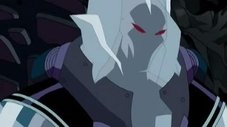 Firely and Mr. Freeze team up to put their devastating plan into action: permanently putting Gotham City in a never-ending winter. Once the policeman's gala charity ball is put on ice, it's all up to the Batman.
Read More
Joker takes Detective Yin hostage, but once captured he refuses to tell of her whereabouts. Convinced it's the only way to learn Yin's location before she meets her demise, Batman uses a device created by Professor Hugo Strange to enter the bizarre brain of the Joker in search of an answer.
Read More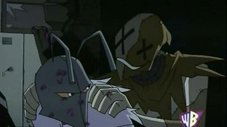 After watching a movie about criminal masterminds, Penguin gets the idea to form a team of Gotham's greatest villains in order to finally take Batman down. Meanwhile, Batgirl and Robin must learn how to work together.
Read More
Perpetual loser Firefly tries to upgrade his powers with the aid of his new girlfriend Blaze, but is exposed to radioactive phosphorous and takes on a new more dangerous identity as... Phosphorus.
Read More