Episodes
4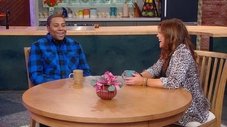 We're celebrating a new season of "Trading Spaces" on TLC with designers Carter Oosterhouse and Sabrina Soto and host Paige Davis. (They're sharing design tips inspired by their own homes!) Then, the hilarious Kenan Thompson is here dishing on his new movie and the upcoming "All That" reboot. Plus, author of Younger Skin Starts in the Gut, Dr. Nigma Talib spills her beauty secrets — including a list of foods that make your skin GLOW. And Rachael's serving up her Traditional Tostadas!
Read More
Emeril Lagasse is in the house for our Father's Day show! And he brought his 16-year-old son for a 5-ingredient throwdown challenge. Plus, we've got the ultimate Father's Day gift guide for any tech-obsessed dad. Then, Carter Oosterhouse is sharing his favorite backyard projects — like a solar patio light — perfect for any DIY-loving dad! And Rach is serving up dinner with a whisky chicken twist.
Read More
Want a foolproof way to organize your closet once and for all? Need strategies for dealing with paper clutter *before* it starts piling up? What about practical tips like how to fix a running toilet or the easiest way to hang wall art? We've got all that and more! Our team of experts is here to solve all of your home improvement dilemmas — one room at a time. Check in with Taniya Nayak, Carter Oosterhouse and Peter Walsh, then stop in the kitchen where Rach is cooking up dinner with a smoky twist!
Read More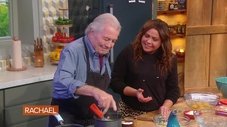 You've heard of master class, but today it's a faster class! The legendary Chef Jacques Pépin is sharing his foolproof method for soufflé in just MINUTES, and New York Times best-selling author, Gabrielle Bernstein, is in the house with meditation tips to beat negativity. For dinner, Rach is making Smoky Sloppy Joe Nachos!
Read More