Episodes
7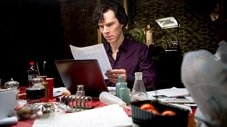 A strange clue in an empty room, a blood-soaked car, a priceless Old Master, a deranged bomber. With the clock ticking, the curtain rises on a battle of wits between Sherlock, John and the shadowy stranger who seems to know all the answers...
Read More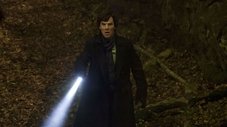 Something terrible has happened to Henry Knight; Sherlock and John investigate the truth about the monstrous creature which apparently killed their client's father.
A hound from hell? What seems like fantasy in Baker Street is a very different prospect in the ultra-secret army base that looms over Dartmoor.
Read More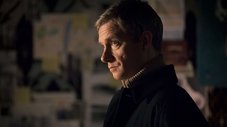 Anderson believes that Sherlock is still alive after the Reichenbach fall. He confides in Lestrade and tells him his theory for his existence. Anderson believes a string of events ranging from Tibet to India to Germany involve Sherlock's assistance, and this is due to Sherlock not being able to stop investigating. Lestrade tells him Sherlock is definitely dead and goes to visit John, who has moved out of Baker Street following his death. He gives him some of Sherlock's old items, including a video message from John's birthday. In the message Sherlock states that he will see John very soon and tells him to have a good birthday without him as he is 'busy'.
Read More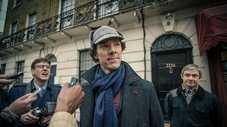 Two years on from reports of his Reichenbach Fall demise, Sherlock resurfaces as London comes under threat of a huge terrorist attack. John, though, has mixed feelings - he's delighted by the return of his best friend, but harbours worries that the consulting detective's reappearance will have an adverse affect on his settled domestic life, in particular his romance with Mary Morstan.
Read More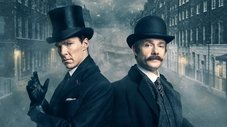 Sherlock Holmes and Doctor Watson investigate a mysterious ghostly bride who appears to have committed murder from beyond the grave.
Read More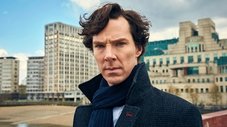 Sherlock waits to see where Moriarty will make his posthumous move. One mysterious case in particular baffles Scotland Yard - but Sherlock is more interested in a seemingly-trivial detail. Why is someone destroying images of the late Prime Minister Margaret Thatcher? Is there a madman on the loose? Or is there a much darker purpose at work? Something with its roots deep in Mary Watson's past…
Read More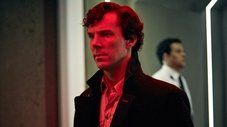 Holmes and Watson travel to Europe to escape Moriarty's vengeance.
Read More