Overview
Media
Fandom
Share
Episodes
4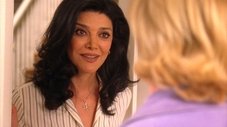 Jack and Driscoll agree to work together when the police make a critical error in dealing with Kalil.
Heller and Audrey take drastic action in the hopes of avoiding the impending trial.
Driscoll makes a deal with Chloe to get her out of the way, while the Araz family faces another problem in their cover-up.
Read More
Jack and Audrey hide out with an embittered Tony as Audrey makes a positive ID of the man from the kidnapping.
Marianne successfully diverts suspicion from herself, leading Driscoll to torture the wrong person for information.
Behrooz takes Dina to a hospital for medical attention, but the doctor becomes suspicious of her gunshot wound and phones the police.
Read More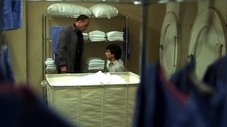 Audrey places herself in a compromising position when she and Jack learn of her husband's possible involvement with the terrorists.
Marianne offers Curtis information on the location of the override device in exchange for a lighter sentence, but the tables soon turn and Curtis discovers that there's another player in the game.
Sarah bargains for a stronger position at CTU, while Tony takes charge of the interrogation of Dina and Behrooz.
Read More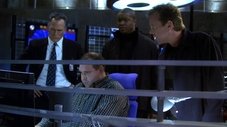 After Logan authorizes Palmer to take charge of the crisis, Palmer sanctions Jack and Curtis to infiltrate the Chinese Embassy on a covert operation to capture a suspect.
Tony and Michelle continue to bump into each other's personal lives, while Buchanan expresses anger at being kept out of the mission.
Jack faces Audrey's wrath when a medical dilemma places Paul's life in jeopardy.
Read More