Episodes
6
Since Jack Bauer has been pulled from his senate sub-committee hearing to assist with the deadly domestic threat and the investigation of former colleague Tony Almeida, his new undefined role is to help secure the nation. Meanwhile, President Allison Taylor presides over the escalating time-sensitive dilemmas linked to the unrest in Sangala. Chloe O'Brian and Bill Buchanan are on hand this season as well as FBI Agents Renee Walker, Larry Moss, Janis Gold and Sean Hillinger to cope with the unthinkable events
Read More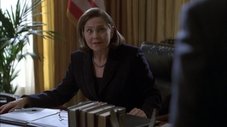 As Dubaku presses President Taylor to comply with his devilish demands, she contemplates if the administration should negotiate to avert a disastrous terror attack. Meanwhile, away from the White House and the threatening international crisis, the determined First Gentleman struggles with his ongoing domestic mission, and perilous FBI Agent Walker diverts the attention of her tense colleagues. With national security on the line, Jack Bauer has a formidable plan in hopes of shielding the country in the "Day 7: 1:00-2:00 PM" episode.
Read More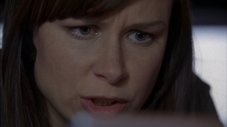 As U.S. troops remain in position outside of Sangala, Dubaku seeks another high-value target using the CIP module. While the entire NSA scrambles to locate the breach, the situation rapidly escalates. Paranoid FBI Agent Janis Gold commands from her post, while Jack, Tony, Renee, Chloe and Buchanan follow leads.
Read More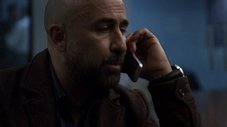 Malevolent mastermind Jonas Hodges emerges as Jack Bauer's latest adversary as the long, terrifying day ticks deeper into the night. Jack yields results from a surprise meeting, and the fight to avert additional terror attacks continues.
Read More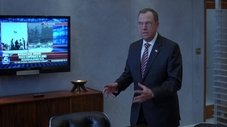 With only six hours left, the clock races toward the series finale as President Allison Taylor faces impossible choices and much to the dismay of CTU, she enlists a private security firm to complete a sensitive task led by Mark Bledsoe. Meanwhile, Jack calls in a favor to his old friend Rick Vickers before he embarks upon a crucial mission of his own.
Read More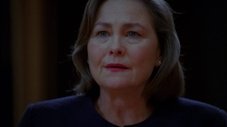 As the clock ticks toward the climactic series finale, three hours remain and a ruthless Jack Bauer is on an unwavering mission to uncover the truth, which only complicates circumstances for President Taylor as she prepares for a signing ceremony. Meanwhile, President Logan comes face-to-face with a formidable foe, and Chloe leads CTU on a high-stakes collision course with Jack Bauer.
Read More