Vic Chao
as Agent McCallan
Episodes
5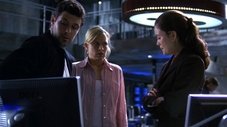 Curtis brings in a suspect who has critical information about Marwan's next strike. Michelle orders Curtis to use harsh methods to interrogate the suspect, but things get complicated when Marwan sends a lawyer to defend his rights.
Logan's advisors begin to worry as he continues to exhibit fear in the face of the ongoing terrorist threat.
Read More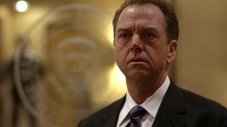 Jack finds that his efforts to bargain with Marwan for the location of the missile strike are futile.
Heller pushes his son for information when CTU discovers that he may have had contact with Marwan before the attacks.
Logan finds himself in the middle of a power struggle between Palmer and the ambitious Speaker of the House.
Tony and Michelle explore their rekindled passion for each other, but their hopes for the future may be short-lived when a familiar player enters the game and takes a hostage.
Read More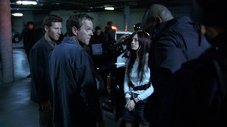 As the missile speeds toward its destination, Mandy cuts a deal with Jack and the President to give up Marwan's location in exchange for a full pardon on all of her crimes.
Tony and Michelle share a happy reunion, but Jack finds his relationship with Audrey shattered as she makes her feelings known.
Logan's advisor suggests a drastic course of action when the Chinese government demands that Jack be handed over to them for trial. Palmer tries desperately to warn Jack of the danger against him.
Jack's life changes forever as Tony, Michelle and Chloe help him to evade the trap set for him by Secret Service.
Read More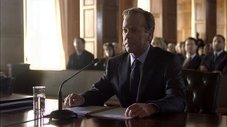 Since Jack Bauer has been pulled from his senate sub-committee hearing to assist with the deadly domestic threat and the investigation of former colleague Tony Almeida, his new undefined role is to help secure the nation. Meanwhile, President Allison Taylor presides over the escalating time-sensitive dilemmas linked to the unrest in Sangala. Chloe O'Brian and Bill Buchanan are on hand this season as well as FBI Agents Renee Walker, Larry Moss, Janis Gold and Sean Hillinger to cope with the unthinkable events
Read More
Since Jack Bauer has been pulled from his senate sub-committee hearing to assist with the deadly domestic threat and the investigation of former colleague Tony Almeida, his new undefined role is to help secure the nation. Meanwhile, President Allison Taylor presides over the escalating time-sensitive dilemmas linked to the unrest in Sangala. Chloe O'Brian and Bill Buchanan are on hand this season as well as FBI Agents Renee Walker, Larry Moss, Janis Gold and Sean Hillinger to cope with the unthinkable events
Read More