Episodes
4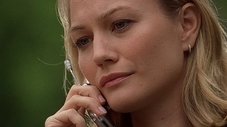 Three years have passed since the events of Day Two. A van deposits a dead body outside the LA Health Unit. The body is infected with a deadly virus. Tony, now in charge of CTU, learns that this is a blackmail tactic to get the US government to release a drug lord, Ramon Salazar, whom Jack has just brought down, before Salazar's brother releases the virus into LA.
Jack and his new partner, Chase Edmunds, prepare to sign a deal with Salazar at the prison. Salazar delivers a mysterious warning to Jack before killing his lawyer.
Palmer is alive and well, and has returned to LA for the first time since the attack three years ago. He is running for re-election and is preparing for an important debate with a rival senator. He is accompanied by his brother, who happens to be his chief of staff and his doctor, who also happens to be his girlfriend.
A young boy, Kyle Singer, is seen examining a large, mysterious bag of white powder. He plans to deliver it to some dealers later that day, but he is being watched by Salazar's men.
Kim now works at CTU and has been dating Chase for three months. Kim wants to tell her father, but Jack has a mysterious health problem that may make things more complicated.
Read More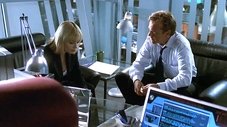 Jack and Chase quarrel over Chase's relationship with Kim. Meanwhile, they learn of a lead to the possible whereabouts of the virus after rading a crackhouse.
Linda breaks up with Kyle when she learns that he is planning to make a drug delivery.
Wayne approaches Palmer with information about his girlfriend that could damage his chances for reelection, while a CTU employee is not what he seems.
Read More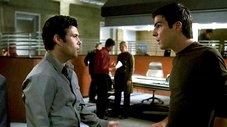 Jack and Hector both search for Kyle, while Chase finds himself out of action at CTU.
Wayne and Palmer argue over the implications of Anne's past, while Ramon takes out one of his opponents in a surprise move.
Tony leads an operation to get Kyle, but tragedy strikes when Salazar's man gets there first.
Read More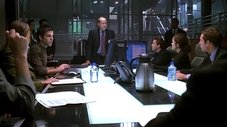 Jack and Ramon struggle to evade the authorities, while Palmer must shut the debate down because of the prison break.
Kim accidentally stumbles on to Gael's secret communications, but she isn't able to warn Michelle in time.
The Singer family learns a startling piece of news about Kyle's health.
Read More