Season Regulars
18
Crew
6
Sound

Episodes
13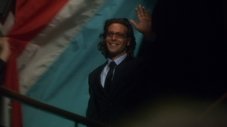 When President Roslin calls an Interim Quorum of the Twelve Colonies, she discovers that democracy brings its ugly stepsisters — politics and deadly intrigue — to the party. Tom Zarek, the charismatic convicted terrorist, is elected as the delegate from Sagittaron and immediately proposes elections for the vice-presidency.
Read More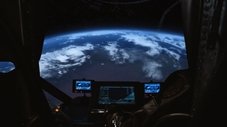 While flying a supply patrol, Crashdown and Sharon Valerii discover a bountiful planet that can support human life. Indeed, it might be Kobol, the legendary "home of the gods." The discovery prompts Commander Adama to send a ground team to investigate; it also gives new life to President Roslin's belief that she is a tool of destiny and that this discovery, like her rapidly spreading cancer, is part of an ancient prophecy.
Read More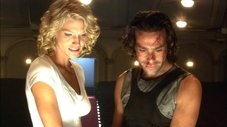 When Commander Adama learns that Kara disobeyed orders and Jumped to Caprica on orders from President Roslin, he demands the president's resignation, with the implied threat of a military coup. Roslin refuses his demand and sparks a confrontation.
Read More