Episodes
5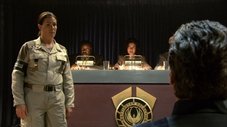 When a new copy of Doral, a Cylon who had been previously exposed while serving as the Galactica's public-relations officer, sneaks aboard and blows himself up, killing three people, Commander Adama and President Roslin must finally make public the terrifying secret known only to a select few: Cylons now look like humans.
Read More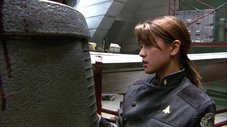 When Baltar and the Number Six who lives in his head have a falling out, she abandons him, only to surface a short while later aboard the Galactica. But now she's called Shelley Godfrey, everyone can see her, and she's telling them that she has evidence, passed on by the late Dr. Amarak, that will prove Baltar sold out the human race to the Cylons.
Read More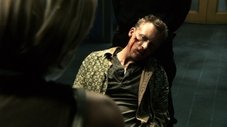 A Cylon, who calls himself Leoben, is discovered on one of the ships in the fleet. Commander Adama sends Kara to interrogate him — or, rather, it. The Cylon tells Kara that he planted a nuclear device on one of the ships. Although she doesn't believe it, Kara passes on the warning.
Read More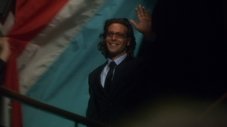 When President Roslin calls an Interim Quorum of the Twelve Colonies, she discovers that democracy brings its ugly stepsisters — politics and deadly intrigue — to the party. Tom Zarek, the charismatic convicted terrorist, is elected as the delegate from Sagittaron and immediately proposes elections for the vice-presidency.
Read More