Episodes
4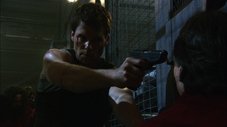 The fleet has found a source of water, but who will take on the difficult and dangerous job of mining it from the icy planet? Commander Adama and President Roslin send Lee to the Astral Queen, a prisoner transport ship, with an offer for its inmates: Volunteer for this mission and earn "freedom points".
Read More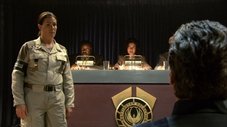 When a new copy of Doral, a Cylon who had been previously exposed while serving as the Galactica's public-relations officer, sneaks aboard and blows himself up, killing three people, Commander Adama and President Roslin must finally make public the terrifying secret known only to a select few: Cylons now look like humans.
Read More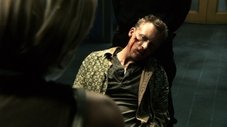 A Cylon, who calls himself Leoben, is discovered on one of the ships in the fleet. Commander Adama sends Kara to interrogate him — or, rather, it. The Cylon tells Kara that he planted a nuclear device on one of the ships. Although she doesn't believe it, Kara passes on the warning.
Read More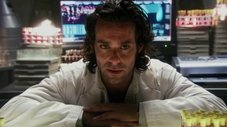 President Roslin's fears that Commander Adama is a Cylon are stoked when she learns he's making secret wireless calls to other ships. Then, to make things worse, a single Cylon raider appears near the Galactica and begins acting strangely after being damaged in battle.
Read More