Episodes
6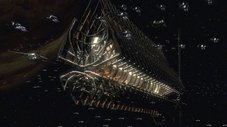 The Battlestars Galactica and Pegasus face a new Cylon target, a "Resurrection" ship, while a power struggle threatens to result in all-out war among the human fleet.
Read More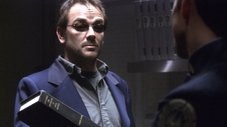 When Baltar's representatives face assassination attempts, Adama asks Lee to protect Baltar's lawyer. After taking on the assignment, Lee seeks to play an active role in Baltar's defense.
Read More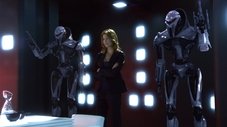 The Cylons learn that the Final Five are in the Colonial fleet. Some of the Cylons want the Cavil model to stop lobotomizing the Raider ships. Starbuck desperately tries to convince the others that the fleet is going the wrong way in their search for Earth.
Read More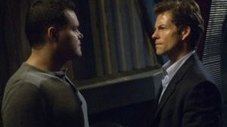 As Sam Anders recovers from his head injury onboard the Galactica, he begins to remember events from ancient Earth. The Final Cylon struggles with the fallout from the Final Five's former plans. One of the humanoid Cylons vows to get revenge for being created in the image of Man. Tyrol informs Admiral Adama about the extensive structural damage on the Galactica.
Read More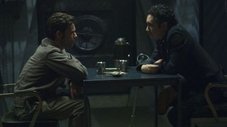 Ellen escapes from Cavil only to face a momentous choice regarding the 13th Tribe and the Final Five Cylons.
Read More