Kerry Norton
as Paramedic Layne Ishay
Episodes
3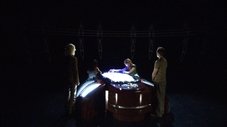 After Boomer's consciousness is downloaded into a new body following her death, she struggles with her new life on Cylon-occupied Caprica. Number Six is asked to help Boomer adjust to her new role in Cylon society.
Read More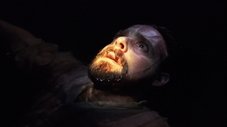 Now on board Galactica, Baltar faces charges of treason. He contemplates suicide with the help of Number Six. Questions remain about his true identity. Is he a Cylon or isn't he? Apollo shows off the new drinking establishment on Galactica, Joe's Bar, to Tyrol. Apollo thinks about Kara and wonders whether his marriage to Dee is worth saving.
Read More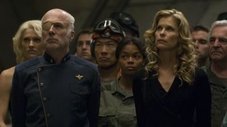 The Galactica is launching a rescue mission to retrieve Hera Agathon from the "colony", a heavily armed and defended Cylon base located near a black hole. They manage to rescue Hera, and in the end, the fleet finds a new planet to settle on, which they come to call Earth.
Read More