Biski Gugushe
as Reporter Sekou Hamilton
Episodes
6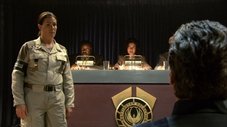 When a new copy of Doral, a Cylon who had been previously exposed while serving as the Galactica's public-relations officer, sneaks aboard and blows himself up, killing three people, Commander Adama and President Roslin must finally make public the terrifying secret known only to a select few: Cylons now look like humans.
Read More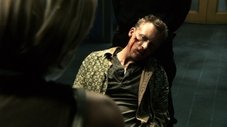 A Cylon, who calls himself Leoben, is discovered on one of the ships in the fleet. Commander Adama sends Kara to interrogate him — or, rather, it. The Cylon tells Kara that he planted a nuclear device on one of the ships. Although she doesn't believe it, Kara passes on the warning.
Read More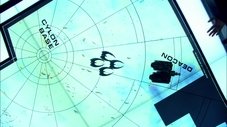 As its fuel supply dwindles, the fleet must seek out a new supply of tylium ore or risk becoming sitting ducks to any Cylon attack. A recon patrol finds an asteroid full of the fuel, but there's a catch — the Cylons have found it first and established a heavily guarded refining plant.
Read More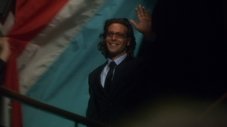 When President Roslin calls an Interim Quorum of the Twelve Colonies, she discovers that democracy brings its ugly stepsisters — politics and deadly intrigue — to the party. Tom Zarek, the charismatic convicted terrorist, is elected as the delegate from Sagittaron and immediately proposes elections for the vice-presidency.
Read More