Episodes
7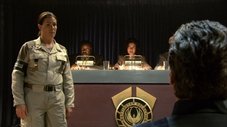 When a new copy of Doral, a Cylon who had been previously exposed while serving as the Galactica's public-relations officer, sneaks aboard and blows himself up, killing three people, Commander Adama and President Roslin must finally make public the terrifying secret known only to a select few: Cylons now look like humans.
Read More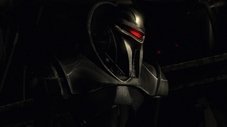 Tigh has to work with Lee to defeat a Cylon boarding party that threatens to take over Galactica and destroy the fleet.
Read More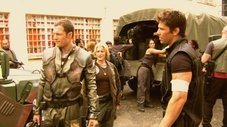 Tigh imposes martial law and threatens to split the fleet as Lee works to free President Roslin and organize democratic resistance.
Read More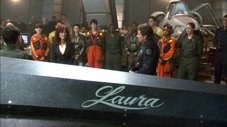 Sharon informs Adama that the Galatica has been infected with a computer virus that is tampering with the basic ship functions and is scanning them for weaknesses. All this is preparation for a major assault by the Cylon Raiders. So with the clock ticking
Read More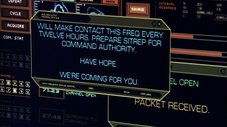 Tigh, Tyrol and Anders lead the Resistance on New Caprica to increasingly deadly attacks against the Cylons. Kara finds herself trapped in a new life with Leoben Conoy, and Duck makes a fateful decision. Meanwhile on Galactica, Adama struggles with the question of whether to return to New Caprica to mount a rescue attempt.
Read More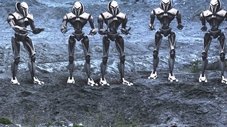 Adama plans to return to New Caprica and drop off a surprising person to act as a liaison between Galactica and the Resistance. Tigh's insistence on the use of suicide bombers and ever escalating violence stuns even the fellow leaders of the Resistance. Eventually, the suicide bombings cause the Cylon occupiers to crackdown on their human subjects.
Read More
Sharon helps the Resistance on New Caprica as Adama leads Galactica on a dangerous rescue operation. Tyrol races to save Cally from the execution squad. Meanwhile Anders uncovers treachery among the humans. Number Three meets the Oracle Selloi after having strange dreams about the temple.
Read More