Episodes
5
The Afro Samurai is on a quest for revenge against Justice, the man who is the #1 fighter in the world and the one who killed his father in front of him as a little boy. Accompanied by his sidekick, Ninja Ninja, he walks the land finds clues to Justice's whereabouts and finds himself in gruesome battles along the way.
Read More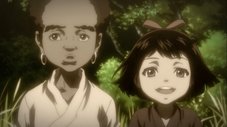 Afro is found by the river and taken in by Okiku to let his wounds heal. In his weakened state, he has a series of dreams about beginning his samurai training and his friends from so long ago.
Read More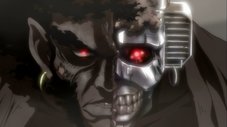 The Afro Samurai continues on his journey and finds more information on the Empty Seven Clan. The group of monks have decided to unleash a robot on the samurai, created from the data Okiku had taken from his memories.
Read More