Episodes
4
Dr. Brown courts Linda Abbott despite Edna's and Harold's insistence that he's wasting his time, but Andy persists, forcing Linda to tell him that she is H.I.V. positive. Bright tells Ephram he can win Madison's affections by ignoring her, but the plan goes awry when she breaks up with her boyfriend. Amy meets a flirtatious and attractive town bad-boy, Tommy Callahan (guest star Paul Wasilewski), whose compassion for her problems touches her heart for the first time since Colin's death.
Read More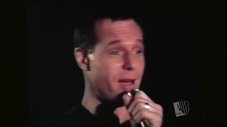 Andy worries that Ephram is beginning to question himself and his chances of getting into Julliard after he applies to a college in Colorado as a back-up plan. Similarly, Harold has concerns of his own when Amy informs him that she's not applying to the school they always dreamed of her attending, Princeton, because it would take her too far away from Ephram. Meanwhile, Andy jumps head first into helping Amanda (guest-star Anne Heche) and her disabled husband (guest-star Jason Beghe) with a new therapy involving music, but it may be too much and too fast for Amanda; and Edna and Irv's marriage hits a rough patch after Irv loses his job and they contemplate their future together.
Read More
Andy and Amanda (guest-star Anne Heche) decide that it's time to tell Delia and Charlie (guest-star Shane Haboucha) about their relationship before they hear about it elsewhere, but Charlie's emotional reaction makes them question what they're doing. Meanwhile, when Hannah (Sarah Drew) doesn't jump at the opportunity to go on a date with a really cute guy, Topher, from school, Amy is convinced that Hannah is misguidedly saving herself for Bright.
Nina questions whether Sam (guest-star Jimmy Bennett) is going to be hurt again if her relationship with Jake (Scott Wolf) doesn't work out. Lastly, we flashback to Amanda (Anne Heche) and John earlier in their marriage of a more happier time with their son Charlie, right before he has his stroke.
Read More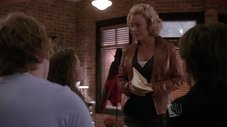 Ephram discovers that Bright cheated on Hannah and confronts him about it. Irv takes Edna along on his book tour, where they meet his daughter Cassie. Reid is faced with expulsion from medical school for cheating on an exam. Harold confesses to Andy that he neglected to report Rose's cancer on the adoption application. Ephram tells Amy what happened with Bright, prompting her to confront him and force him to admit the truth to Hannah.
Read More