Episodes
4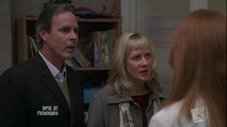 Amy confides to Bright that she may have developed feelings for Ephram and sees him in a new light, but Bright begs her to have mercy on poor Ephram, who is still nursing a broken heart from his recent break-up with Madison. Meanwhile, Linda reveals her HIV status to Delia after the girl confronts her about all the pills she's been taking. While Delia takes the news better than expected, the rest of the town goes ballistic after Linda's secret unintentionally becomes public knowledge. Dr. Abbott faces a potential malpractice suit, and Andy is forced to come clean with Ephram, who doesn't take the news very well.
Read More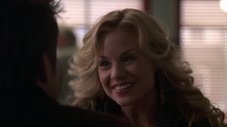 When Jake's girlfriend (guest-star Jessica Collins) from Los Angeles arrives in Everwood unexpectedly, Nina comes to his rescue with a shoulder to lean on as he wants to get rid of her and the possibility of more with Nina. Also, Ephram and Amy are back together. He is being the "new supportive boyfriend she deserves." Meanwhile, Harold and Rose worry about Amy after she sets her mind to auditioning for a rigorous ballet program in Denver, and Andy unintentionally humiliates Delia in front of her hockey team.
Read More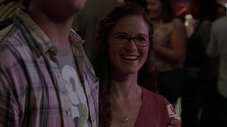 As if adjusting to college life and the news that her secret crush, Reid (guest star Justin Baldoni), is gay weren't enough to handle, Amy learns that Ephram is going to be a regular fixture in her life now that he's moved in with Bright and Reid. Meanwhile, Andy, Nina and Jake attempt to move on with life after Nina decides which man she loves---which is Jake. Bright and Ephram take Hannah to a college party.
Andy gets involved in a case dealing with 17-year old Ethan Harcourt who is on anti-depressants since his older brother's car accident and death, but now wants to be intimate with his current girlfriend. Although, the anti-depressants he is taking is causing erectile dysfunction for him and tries to coerce Andy in letting him have Viagra. Ethan wants to keep all of this a secret from his girlfriend and family who don't know about his situation.
Andy wavers that he's too young but Ethan doesn't listen and purchases medication online that inevitably ends him up in the hospital after
Read More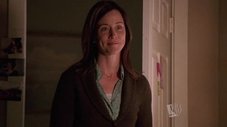 Hannah's mother (guest star Jayne Brook, "Chicago Hope") pays an unexpected visit to Everwood to tell Hannah that her father has passed away. Elsewhere in Everwood, Ephram stifles his feelings for Amy while forced to watch her relationship with Reid (guest star Justin Baldoni) grow more serious; Andy advises a patient (guest star Keith David, "Crash") who desperately needs a kidney transplant, but refuses to accept one from his daughter (guest star Gina Ravera). Lastly, Bright is at a loss at how best to help Hannah through this difficult time.
Read More