Overview
Media
Fandom
Share
Episodes
2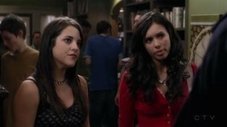 Mia is finally getting her life back on track with the help of Lucas, but when Lucas suggests to live a little, things get out of hand.
Meanwhile, Emma must face a ghost from her past.
Read More
Expand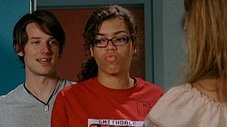 In part one of the eighth season premiere, Degrassi welcomes a new group of students as they adjust to high school life. Mia believes that her junior year will begin on a positive note when she is scouted by a top model agency and befriends a new student. But trouble is in paradise when Mia learns the dark side of the modeling world. Meanwhile Degrassi graduates Emma, Manny and Liberty adjust to the transition of High School to College. Though the girls get involved in a mishap when a mysterious roommate threatens to tear them apart.
Read More
Expand