Episodes
3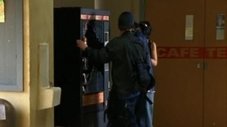 Things haven't been going very well for Sean lately. Emma's busy dealing with Snake's illness and a brand new baby brother and Tracker's busy leading the exciting life a normal 20-something. Feeling lonely and neglected, Sean's drawn to car-loving, tough- talking Jay and his group of buddies. Jay and the gang welcome Sean into their circle and Sean finally feels like he belongs. When Jay asks Sean to prove himself by stealing a keyboard from the MI Lab, Sean goes one step further, stealing something even bigger. JT's been spending more time with Paige and the popular kids and he seems reluctant to share the limelight with Toby. But when JT has a wet dream about (gasp) Liberty while sleeping over at Toby's, Toby uses the information as an in with the cool gang.
Read More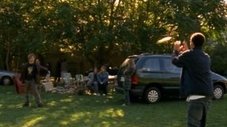 Paige gets to use her parents van and decides to take Spinner, Jimmy, Hazel and Terri on a Saturday afternoon road trip. When Terri decides to bring Rick as her date, the rest of the group is shocked. While Jimmy, Hazel and Spinner play Frisbee, Paige reminds Terri that Rick is dangerous. But instead of listening, Terri defends him. Their discussion provokes Rick, who listens in, gets angry and takes off in a huff. Terri is forced to choose between her loyalties to Paige and her feelings for Rick, and decides to follow Rick into the woods. Feeling angry and betrayed, Rick knocks Terri down. She hits her head on a rock and is knocked unconscious. When Paige and the gang show up to find out what happened, Rick runs away.
Later, with Terri in the hospital facing brain surgery, Paige and Spinner admit to Terri's father they knew Rick was abusive but that they thought the situation was under control. Did Paige and Spinner fail their friend Terri?
Meanwhile, Ellie decides to make plans with
Read More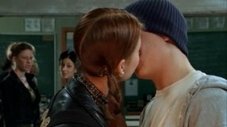 Seans brother (Tracker) gets a job in Alberta but Sean doesn't want to move so he stays on student wellfare and lives in his brothers house. But when he throws a party he notices that he can't handle living by himself. Meanwhile, Liberty convinces J.T. to ask Manny to the semi-formal and he does but when he sees her with Craig he starts to get second thoughts.
Read More