Episodes
5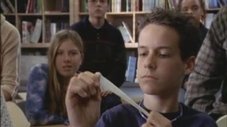 Jimmy invited Ashley to come to his party in ""Message in a bottle"" and she didn't know why. Now they become friends again but decide that they grew to far apart for anything else. Ashley considers changing the new gothic her to get back with Jimmy but decides its not worth it if she can't be herself. Mean while JT and Toby learn about condoms in sex ed class and JT convinces toby that they should be prepared and stock up on them. Spinner finds the condoms in Toby's locker and tells kendra. Neither of them trust toby anymore.
Read More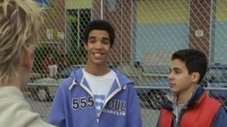 Emma has been protesting GM(Genetically-Modified) foods for a long time, and she decides to take it to Mr. Raditch. When he tells her that the school can't afford it, and that they haven't been proven to be harmful, she decides to inform the students anyway. When Mr. Raditch finds out, he shuts down her informities. When Emma sees a documentary on the cafeteria, she tells the students to boycott the caf, but it ends up in a food fight, suspending Emma for the rest of the day. When she is interviewed for the Grapevine, she keeps going with her protests. Mr. Raditch gives her an ultimatum: Either apologize or be suspended for a week. She decides to keep going anyway. Spinner has his eye on a new designer shirt, but it costs too much for him. It's not enough that Jimmy is getting $1000 worth of stuff for a ''belated birthday present.'' When Spinner sees Jimmy's MP3 player, he decides to pawn it, ending their friendship.
Read More
Final year exams are coming up and Craig is having trouble with science. The year-end dance doesn't seem to have much affect on him, since he knows he wants to ask Ashley (she does say yes). But there's one problem: his dad wants to tutor him, and hang out more often. Craig agrees to visit him at home for tutoring, and have dinner with him. But things at Joey's start to get harder, and Craig's dad wants him to move back home. Craig's dad convinces Craig that he has taken counciling and he can control his anger now. But then Craig's dad hits him again.
Read More
Manny's ready for a major image upheaval. She's sick of being cute. She's sick of being adorable. She's ready to be hot. But when all the attention from her new style goes to her head, she may lose more than just her old look.
Meanwhile, Joey's in heaven when Craig's band asks to use the garage for rehearsals, but all his nostalgia might drive a wedge in his relationship with Craig.
Read More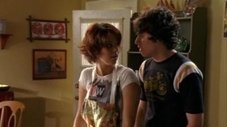 Things are pretty hot between Craig and Ashley, but he's disappointed that she keeps pulling back from going all the way. She wants to know Craig loves her, and since he is unable to express himself in words, Craig pours his heart into song. With her heart melting, Ash decides she's ready. An exuberant Craig can't help sharing the news with Spinner, whose innuendo-laced jokes cause Ash to call the whole thing off. Craig storms out followed by Manny, who offers Craig a sweet, supportive shoulder to cry on. Soon, Craig and Manny are caught up in the moment—a moment that goes farther than either of them anticipated. Worried about her husband's deteriorating spirits during his chemo, Spike enlists Joey's help in cheering him up. Reluctantly, Snake joins Joey for a night of bowling and is definitely not impressed when his troubled high school buddy Wheels shows up – until he shares how he dealt with his own checkered past.
Read More